Upholding The Standards of Law For Your Defense
Providing Judgement-Free Counsel To Metro Detroit Since 1991
Criminal Defense & Fraud Attorney in Metro Detroit
Four Decades of Experience
Over the last 40 years, I've tried over 100 cases before a judge and jury, providing me with the kind of knowledge and experience you'll need to win your case.
Serving Detroit's Tri-County Area of Southeast Michigan
I have extensive experience working with clients from the tri-county area including Macomb, Oakland, Wayne, and other surrounding areas to represent clients in need.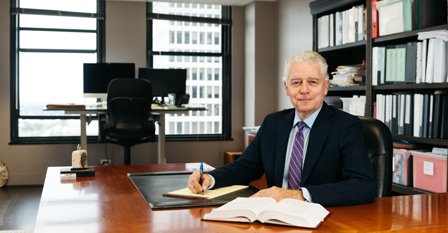 Brian M. Legghio
Criminal Defense & Civil Rights Attorney
I've spent the last four decades working to defend individuals from a variety of different Federal and State criminal investigations. As a former prosecutor, I understand the process inside and out, giving you every advantage in your case. Whatever your circumstance, I have the experience needed to navigate your case and defend your rights.
Charged with Healthcare Fraud & Need to Be Reinstated?
Fortunately, I have Years of Experience to Draw From If You've Been Hit With Senseless Charges.
Healthcare fraud charges can be brought in a variety of different ways, resulting in some heavy Federal charges. If you find yourself under investigation for health care fraud, you'll need someone like me who has a history of working with these cases to guide you through the investigation.
Service Throughout
Southeast Michigan
Working across the tri-county area, Metro Detroit & Beyond.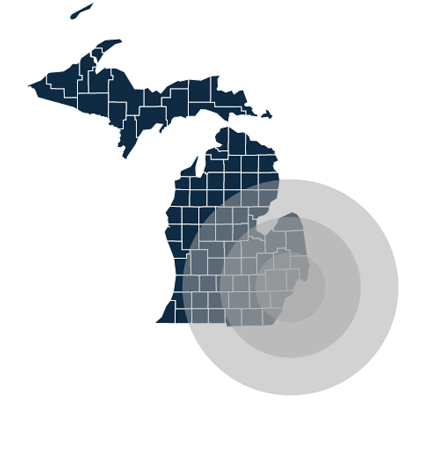 Macomb County
With a population of over 800,000 residents, Macomb is a beautiful community that serves as one of our busiest areas of service.
Oakland County
Located in Northwest Detroit, Oakland County is one of the most historic counties in the state — and one I'm proud to serve.
Wayne County
As the most populous county in the state, Wayne County is home to over 1.5 million residents and a thriving business community.
Detroit
As a city with a diverse culture and rich history, I have dedicated decades of service to Detroit and the surrounding metro area.
Put A Ready, Experienced Fighter on Your Side
I've Devoted My Career To Defending YOur Rights Where There Are Criminal Charges.
---
I've developed a proud reputation as one of the premier criminal defense attorneys in the Detroit Metropolitan area. When I represent you, I will defend your rights with passion and vigor, stopping at nothing to help you succeed.
Come In For A Free Meeting
Whether you're facing Federal or State charges, or you're simply the target of an investigation, I'm here to defend you and your rights as an individual or a corporation. I offer a free consultation with any prospective client, and I invite anyone who is facing criminal charges to contact me so I can begin to review your case. Once we review the details of your case, we can begin to discuss a strategy and begin to build the foundations of your defense.
ASK ALL THE QUESTIONS, GET ALL THE ANSWERS
Criminal defense can be a complicated process, and being the subject of a criminal investigation can put a lot of stress on anyone. I'm here to help make sense of your situation by offering the highest level of legal counsel so you can feel confident. With four decades of experience in criminal defense, I'm here to answer any questions you have.
PREPARE TO LEAVE ALL THIS IN THE PAST
Facing the prospect of a Criminal Indictment is never easy. Most of my clients never expected to find themselves in the position of defending their life against a criminal investigation. When you have me as your attorney, you can rest easy knowing that I will handle any and all matters related to your case so you can focus on moving forward.