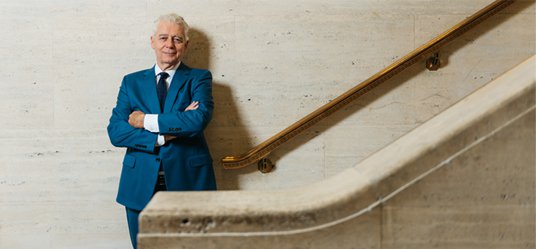 Brian M. Legghio is recognized as one of the premier criminal defense attorneys in the Detroit Metropolitan Area, representing individuals and corporations in Federal and State criminal investigations and prosecutions, and regulatory cases.
Mr. Legghio began his career as Assistant Legal Counsel for the United States Secret Service in Washington, D.C. Mr. Legghio then accepted a Federal Prosecutor position as an Assistant United States Attorney in the Eastern District of Michigan in Detroit from 1982 through 1988. Those experiences gave him invaluable insight into how law enforcement agencies and prosecutors construct their criminal cases seeking to convict people. Knowing the 'inside game' has been invaluable during Mr. Legghio's career in deconstructing the Government's prosecutions to exonerate his clients.
For 28 years, Mr. Legghio has defended individuals who have been investigated or charged with White-Collar Fraud, Health Care Fraud, Antitrust Violations, Mail Fraud & Wire Fraud, Securities Fraud, Drug offenses, and Tax Evasion cases in the Detroit Metropolitan area and throughout the United States.
Brian Legghio has devoted his professional career to defending the rights of those accused with Federal and State criminal felony charges. Mr. Legghio has tried over 100 cases before juries and Judges. The Law Offices of Brian M. Legghio provides superior client representation and he is dedicated to protecting his client and preserving their future.
Brian Legghio is known for his vigorous and dogged defense of his clients who are the targets of criminal investigations, offenses involving Mail Fraud, Wire Fraud, Health Care Fraud, Money Laundering, structuring monetary transactions and numerous other Federal and State criminal offenses. As a former Federal Prosecutor, Brian Legghio completely understands the prosecutorial strategies and, he is highly effective at negotiations to settle investigations for his clients before an Indictment. If a trial is necessary, Brian M. Legghio has an exceptional record of securing jury acquittals or reduced probationary results for his clients.
In order to provide his clients with the highest level of legal representation, Brian Legghio devoted considerable time to developing his legal and trial skills and scope of knowledge. Brian Legghio has lectured and participated in numerous legal seminar panels discussing important issues to the Criminal Defense Bar throughout Michigan and the Detroit Metropolitan area.
Mr. Legghio is a highly regarded criminal defense and personal injury attorney who has been awarded and recognized as a Super Lawyer continuously since 2006. Super Lawyers is a national rating service of outstanding lawyers who have attained a high-degree of peer recognition and professional achievement. Mr. Legghio has achieved an "AV" rating for over 40 years, the highest possible rating for superior legal ability according to the Martindale Hubbell organization.
EDUCATIONAL BACKGROUND
Mr. Legghio earned his Bachelor's of Arts Degree with honors from the University of Michigan, Ann Arbor
He earned his Juris Doctorate Degree from Franklin Pierce Law Center, Concord, New Hampshire.
AWARDS & HONORS
Super Lawyers 2006-2019
U.S. Department of Justice–Special Commendation for Outstanding Service as a Federal Prosecutor
Past President-Macomb County Bar Association
ASSOCIATIONS & MEMBERSHIPS
Federal Bar Association Eastern District of Michigan
Sustaining Member National Association of Criminal Defense Lawyers
Member National Board of Trial Advocacy
Board Certified Criminal Trial Attorney
Macomb County Bar Association, Past President
Macomb County Bar Association, Former Board Member
Legal Aid and Defender Association, Former Board Member
Metropolitan Justice Center of Southeast Michigan-Board Member
NOTABLE CASES
FEDERAL COURT CASES
U.S. v. Timothy Mucciante, Esq. U.S. District Court, Southern District, Manhattan, New York
U.S. v. Certain Real Property U.S. District Court, E.D. Mich (719 F.Supp.1396)
U.S. v. Roderic Carter U.S. 6th Circuit Court of Appeals (969 F2d. 197)
STATE COURT CASES
State of Michigan v. Marshal Mathers
State of Michigan v. Michael Fletcher, Esq., A Deadly Affair- (St. Martins Press) Henderson, Tom; *ABC-20/20 'Fletcher Murder Case'
State of Michigan v. Andrew Osantowski
BAR ADMISSIONS
U.S. Supreme Court
U.S. Court of Appeals for the Sixth Circuit, Cincinnati, Ohio
U.S. District Court, Eastern District of Michigan
U.S. District Court, Western District of Michigan
U.S. District Court, Northern District of Ohio
U.S. District Court, Western District of Pennsylvania
PROFESSIONAL ASSOCIATIONS & MEMBERSHIPS
Federal Bar Association, Detroit, Michigan
National Association of Criminal Defense Attorneys (NACD)
Criminal Defense Attorneys of Michigan (CDAM)
Macomb County Bar Association
AWARDS & HONORS
Super Lawyers, 2006-2019
Past President – Macomb County Bar Association
U.S. Department of Justice – Special Commendation for Outstanding Service as a Federal Prosecutor
PRO BONO ACTIVITIES
Board Member – Metropolitan Justice Center of Southeast Michigan, Detroit, Michigan
Past President – Policy Board, Legal Aid & Defender Association, Detroit, Michigan
Member – Macomb County Circuit Court – Court-Appointed Attorney Task Force Committee